This is the third in a series of posts aimed at helping anyone joining my reading challenge to fill the board. Ivyclad Bingo permits basically any type of book: novel, ebook, audiobook, comic, manga...
The following are not recommendations, they are suggestions.
(What's the difference?)
If I haven't read it, it's a suggestion.
If you want to sign up for the Ivyclad Bingo 2018 Challenge, there's still time! Just click here and follow the instructions.
I'll Give You the Sun
by Jandy Nelson
In beautifully artistic prose, one twin recounts the past whilst the other explores the present.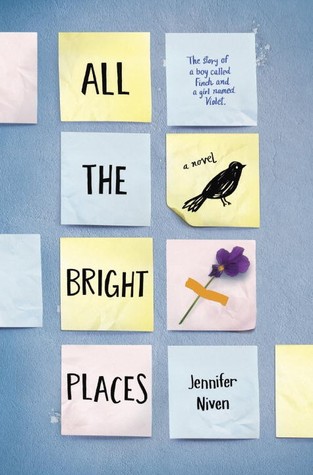 All the Bright Places
by Jennifer Niven
I've been meaning to read this since it first came out in 2015. Finch and Violet meet on a ledge and essentially pull each other back from it. Whether or not they both make it to the end of the novel is something you'll have to find out for yourselves.
The Stella Etc. Series by Karen McCombie
I read these as a teenager (some Ally's World, too) and I remember that they were brilliant. They're about a girl who moves from London to a seaside town and follow her through the weeks before school starts up, making friends and dealing with the drama that comes with them.
Everything Here is Beautiful
by Mira T. Lee
A contemporary debut about sisters, love, and mental health.
Twist of Faith by Ellen J. Green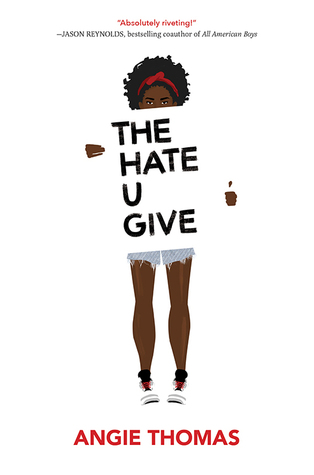 Family secrets come out in this contemporary thriller about a woman who finds a photo hidden in a crawl space after her adoptive mother dies.
Probably the biggest YA contemporary of 2017. Certainly the one I've heard the most about. The Hate U Give tackles race relations in the United States. It's won a whole host of awards, and came first in two different categories in the Goodread's Choice Awards last year.
Check out the debut authors post for more contemporary recommendations, but remember you have to use a different book for every box.
Superhero | Debut Author |
What are you reading for the contemporary box?